Due to the subject of these articles, it feels almost necessary, to begin with, a disclaimer. The purpose of this series is not to achieve internet fame or to lambaste AEW because it's trendy to do so. Rather, this is a series that has been collectively produced by various fans who feel as though AEW need to invest more time and effort into their women's division. We are not trying to force-feed you an anti-AEW agenda. If it appears as though this article HAS been written to capitalise on the bandwagon of criticism, it's only so that the earnest opinions of genuine fans can be amplified in this ongoing debate.
Why These Articles Are Necessary
For fans, there are various reasons as to why it has become necessary to criticise the women's division. The loudest voices most likely come from women themselves who are clamouring for representation.
Those who are not a part of an underrepresented group are unable to comprehend the complexity of representation. It's indescribable as to why representation is important as it differs between individuals.
Many believe representation can dictate how others approach and treat you. People want portrayals of themselves that exist outside of stereotypes so that people perceive them as human.
Another facet of representation, which generally pertains to younger viewers and children, is being able to look at a person and think "that could be me" or "I could do that". Without accurate representation, these impressionable viewers may feel isolated and choose against pursuing their dreams because it seems as though the wrestling industry isn't designed for them.
Another source of criticism arises from fans who are passionate about AEW. Many wrestling fans have waited countless years for an alternative product that they never thought would come. These fans just want to see AEW be successful, and they recognise that one of the things holding it back is the lack of attention to the women's division.
Countering The Common Rebuttals
In discourse surrounding the women's division, the genuine criticisms become lost in an insincere cavalcade of people who express hate under the guise of criticism. They attack and downplay those who are whole-hearted and well-intended. People often throw the counter-argument at you that the women are "inexperienced and talentless" or that AEW is only in its infancy and we need to be patient as if both of these "facts" justify the lack of effort expended by the company for its division.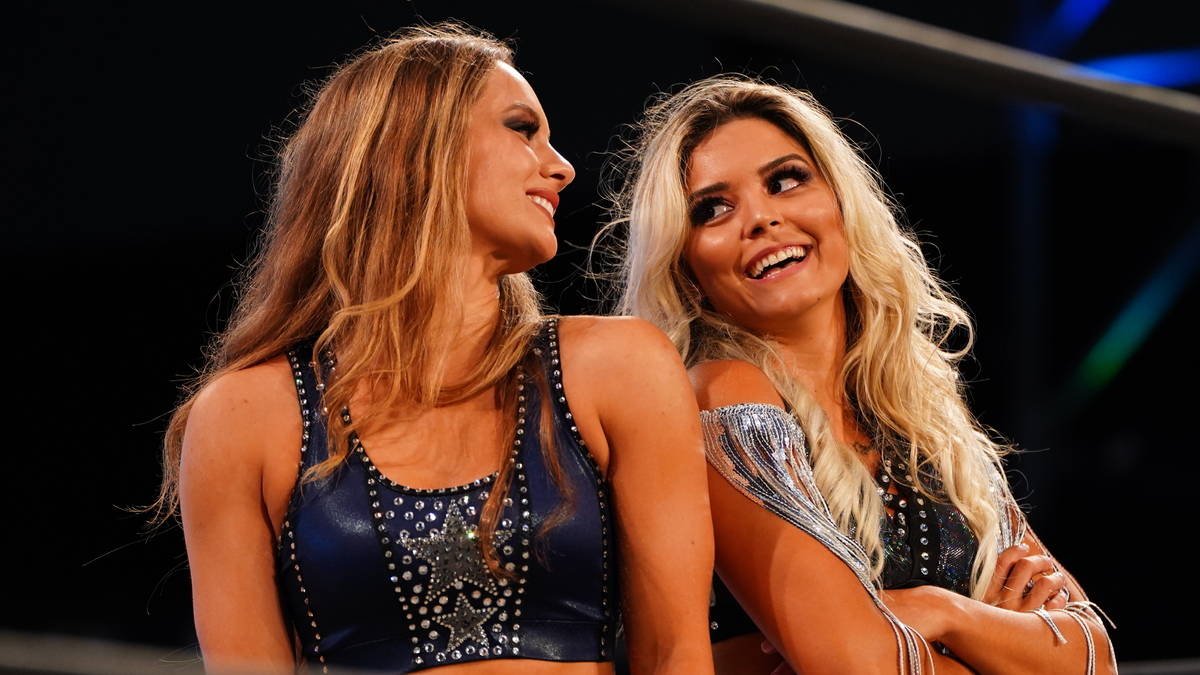 In regards to deriding the women for their talent, those comments are inessential and talent is subjective and personal to each viewer. Your definition of talent may be wildly different from mine. That's one of the beauties of wrestling; it is unreservedly subjective. Welcome to wrestling, my friend.
By acknowledging that the women may be less experienced in comparison to their male counterparts, you are also acknowledging that the wrestling industry is still largely misogynistic and women have fewer opportunities available to them than men. Many independent companies, outside of those solely for women's wrestlers, will only book one women's match per show whilst some speculate that women are booked in intergender matches to skirt around the obligatory inclusion of women. If there are more women than opportunities, many are going to gain experience at a slower rate.
An inexperienced wrestler is simply a plant that is yet to grow. The only thing differentiating a seed from an inexperienced wrestler is that a gardener will not abandon their seed because the final, intended plant is not present but rather dedicate time and care to cultivate the plant.
In AEW, however, an inexperienced women's wrestler appears to be left to cultivate herself without actually being given the space to grow. Being inexperienced, unfinished, or to continue the plant analogy, a seedling, does not mean you don't deserve or shouldn't receive opportunities.
Comparing the effort that has been poured into the tag team division, which is arguably of a world-class standard, and the men's division, you'll be able to understand why people who want better for the women's division feels as though they are entitled to something greater.
Others bring up the point that the pandemic and subsequent injuries have depleted the roster, which is true but also implies that beforehand, there were no problems with the division. The limited number of women have amplified issues that already existed, such as the lacklustre storytelling.
What To Expect From This Series
The article following this one is going to take a look at the lack of storytelling in the division, as it was by far the most criticised issue. Following that, I'm going to explore how the division is quite Brandi-centric and the treatment of the division and its fans by EVPs.
Credit To Contributors
As mentioned above, the following sequence of articles has been written in collaboration with various other wrestling fans. Without them, the following articles would not be as nuanced or showcase the variety of opinions that fans hold, and I would like to thank them for helping me achieve that.

These contributors include @Seanathan64. @heelsimp, @bucksh0tangel and @rickystxrks.
Credit To Research Sources
Source for information about representation – https://www.ofcom.org.uk/tv-radio-and-on-demand/information-for-industry/bbc-operating-framework/representation-portrayal-bbc-tv/research-hub/why-important