If Penelope Ford's 2020 had to be described with an idiom, the "always the bridesmaid and never the bride" one is quite befitting. Whilst my previous article explored how the events of 2020 possibly squandered an opportunity with the downward spiral of Cody, this article is going to explore how the changes within 2020 created an opportunity and somehow the audience was still left unfulfilled.
Penelope Ford is the ideal woman that any company would desire for their roster; every single thing she does is infused with charisma, she is visibly improving her in-ring ability match by match and she has an incredibly marketable appearance. However, she is verging on being underutilised in AEW's women's division.
2020's Magic Touch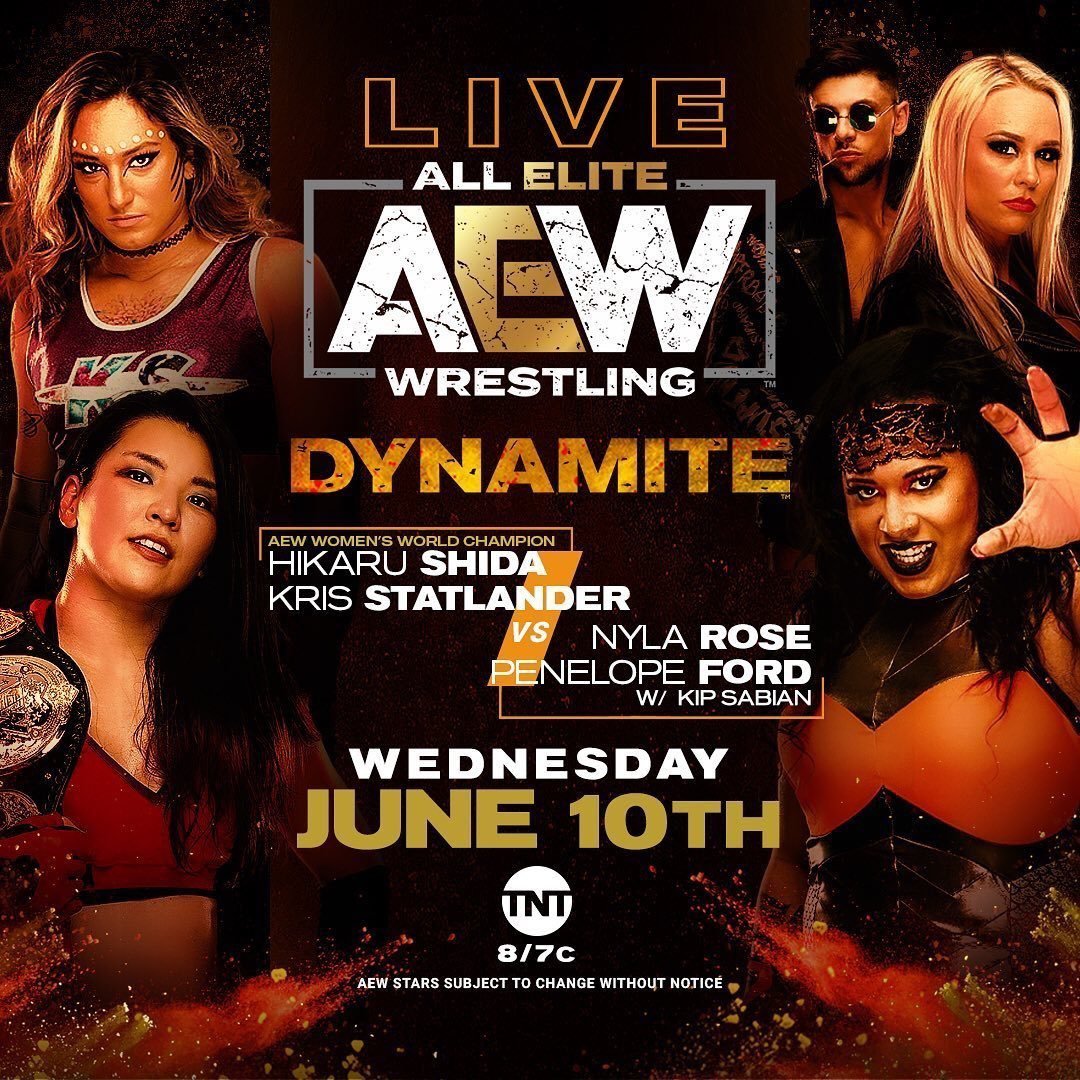 Whilst the men's roster remained largely untouched during the pandemic, at least there weren't many significant losses, the women's roster was ravaged. Initially, this was because of travel restrictions enforced as a result of the global pandemic, depriving us of stars such as Riho, Yuka Sakazaki and Shanna amongst various others. In addition to this, two of the division's strongest competitors in Britt Baker and Kris Statlander were lost to injury within a month of each other.
Nyla Rose had just lost to Shida and prolonging their feud into the summer risked the product becoming stale whilst Big Swole had been unavailable at the beginning of the empty area era, therefore, a possible build there may have been rushed. Despite the signings of Abadon and Anna Jay, the women's division was soon threadbare with Penelope Ford the only viable contender for Hikaru Shida's newly won Women's Championship. To have a feud between Penelope and Shida felt like a force of hand rather than something the company wanted to develop organically.
Ford had appeared consistently throughout the pandemic, albeit as the valet for the Superbad Squad, and after their disbandment Kip Sabian alone, assisting them to victory. AEW began building a fued between Ford and Shida in June as an opportunistic Penelope struck Shida with her own belt to score a pinfall over her in tag team action. The storyline was simplistic but effective enough for the short build leading up to Fyter Fest; Penelope felt deserving of a title shot and Shida felt disrespected and ready to prove that Penelope was incapable of achieving victory without interference.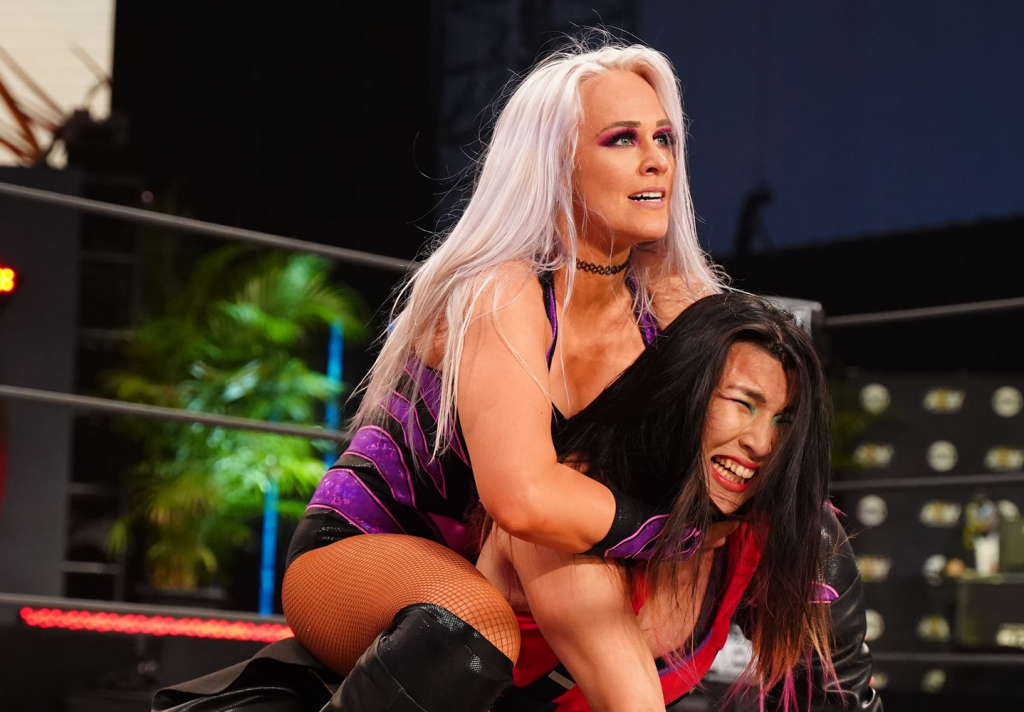 The two proceeded to have the unexpected standout of Fyter Fest. It exceeded my expectations and showcased the in-ring prowess of both competitors. It was easily Penelope's best match in AEW. This match also highlighted a story, an element of wrestling that many fans feel is largely ignored in AEW's women's division. Within seconds, Aubrey Edwards banished Kip Sabian from ring-side to prevent any interference within the match. This instantly posed the question of whether the usually Kip-dependent Ford could be capable of handling an opponent on her own. Instantaneously, Penelope's dismay was displayed on her face as art in a gallery, as she stood in the ring shocked, bordering on exasperation, doubting her own abilities. In kayfabe, we could assume the two had probably plotted a distraction that would have allowed for Penelope to win without coming up with a backup plan.
Penelope, throughout the match, was evidently not on Shida's level but proved she was approaching it, having various flurries of offence, countering some of Shida's deadliest offence like reversing the pin attempt following the Falcon Arrow and getting Shida in multiple pinning predicaments. Eventually, Kip Sabian did find a way to involve himself in the action although it did not go to plan with Penelope looking visibly distressed once Shida had kicked out of her signature Superbad Cutter. Penelope's facial expressions told the story for her; she didn't know how to defeat Shida on her own.
It seemed as though this feud had more longevity yet AEW seemed to follow a different direction. Following the success of Cody's open challenge for his TNT title, Shida issued one of her own however it wasn't handled as successfully. Thunder Rosa's challenge for All Out was seemingly the only development from this. Aside from the open challenge, Penelope has remained as the only viable contender with the roster still depleted by injuries and travel restrictions. Instead, following the loss, she has appeared almost weekly on AEW Dark. Whilst she has been racking up wins demonstrating her growth as a performer, as a character she has been painfully stagnant.
Her most recent appearance was to align herself with Britt Baker for a handicap match against Big Swole, with makeup being the key thing that persuaded her to participate. The responses to this are definitely mixed; although women shouldn't be demonised for embracing stereotypical femininity, Penelope being solely persuaded by makeup feels archaic to some wrestling fans. In a sense, it feels patronising to some fans having a company portray women as solely motivated by material possessions and their appearance when this is not representative of the entire population.
We are not too far removed from the WWE's Divas Era, so anything that remotely resembles it is quickly rejected by mainstream wrestling fans who long for the opposite. This could explain why many AEW fans reject Rache Chanel's gimmick. It would've been preferable to many if this alliance was formed with other goals in mind; perhaps the two competitors could join forces to watch each other's back in the division and help each other to ascend the rankings. This wouldn't seem as much as a problem if there was a contrasting portrayal of women to demonstrate that women are multi-faceted and have diverse interests, which, as a woman, I don't feel there is currently in AEW.
Aside from this, Penelope appears to have become a supplement in someone else's story rather than getting the opportunity to shine on her own which is the other part here that is frustrating. It appears as if she is viewed as a convenient substitute or a stand-in rather than the star.
The Missed Route
The most endearing characters in AEW are capable of demonstrating weakness and vulnerability, constructing someone who appears more human rather than larger than life. It's easy to invest in someone who we can find ourselves in. One of the largest examples is Adam Page as the "anxious millennial cowboy" who we've seen struggle with his self-confidence but also his relationships amongst his more successful friends, which is a reflection of experiences many fans themselves have had. AEW should book Penelope to convey some vulnerability to maximise her growth as a character. She has already demonstrated herself that see feels incapable of finishing the job on her own if planned interferences from Kip Sabian don't work out, spotlighting a lapse in confidence that can easily be capitalised on.
The storyline created is, again, simplistic but effective; although she perceives her working relationship with Kip to be mutually beneficial, it actually works to her detriment as she is, currently, unable to recognise this. Seeing Penelope take the time to recognise this would have been a welcome storyline to the women's division. Kip and Penelope are an entertaining act for me, particularly the absurdity of Kip's involvements in her matches with leafblowers, but I also want to see Penelope flourish beyond this. It is a staple of a heel to have someone interfere in their matches for them, another example in AEW being MJF with Wardlow. However MJF has proven he is able to cope without Wardlow, this being a generally unacknowledged fact from his victory over Jungle Boy in their underrated bout at this year's Double or Nothing, whilst Penelope is yet to prove this.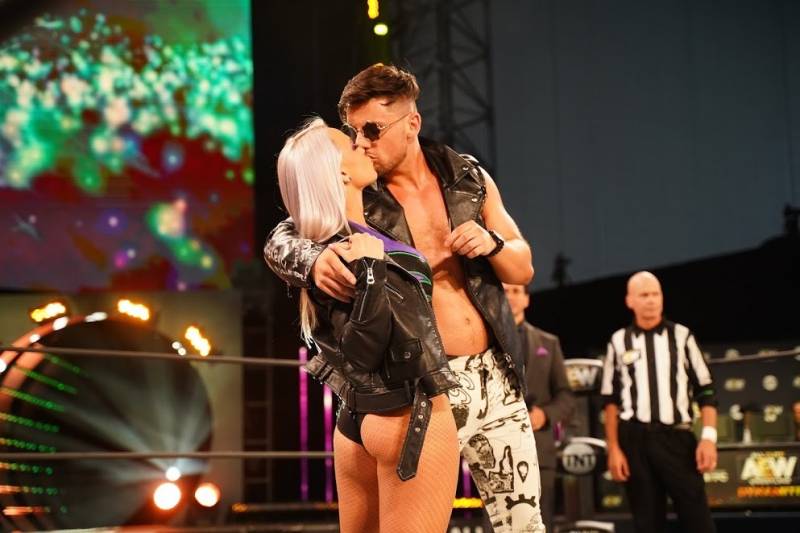 Inspired by the promo cut by Cody before the TNT Title Tournament in which he questions his own abilities, Penelope doing the same would be a captivating watch. She should take the time to analyse her loss to Shida and begin a journey in which she ascends the rankings and has the opportunity to challenge for the title once more.
She may not even recognise instantaneously that her dependency on Kip to win matches is holding her back, therefore, forcing Kip to intensify his involvement, which will eventually lead to his barring from matches. This would be a decision that would hopefully benefit Penelope as she learns to cope on her own. She won't see her win her matches straight away, and the decision will likely cause her some worry, but she will learn to strategise her matches so that her arsenal alone is the one thing that allows her to finish off her opponent and not outside involvement.
Since AEW missed the opportunity to do this immediately after the loss to Shida, I think the most convenient way to sidle into this storyline trajectory would be to have Penelope suffer some high-profile losses. Disheartment and disappoint will prompt her introspection, in the same vein as Cody's, beginning a gradual development that will culminate in her winning the Women's Championship, a victory that would be incredibly satisfying to all her fans.
Conclusion
Writing this article, I realised that being frustrated with how AEW dropped the ball after Penelope's loss was the innate reaction of being a fan. Admittedly, it would be more satisfying to wait for Penelope to grow over a longer period of time as the greatest storylines in AEW have had long-term builds. It seems as though the problem with AEW's women division is that storytelling is present but it can only be recognised through revisitation and analysis, it is not conveyed in the moment which is a problem for the division.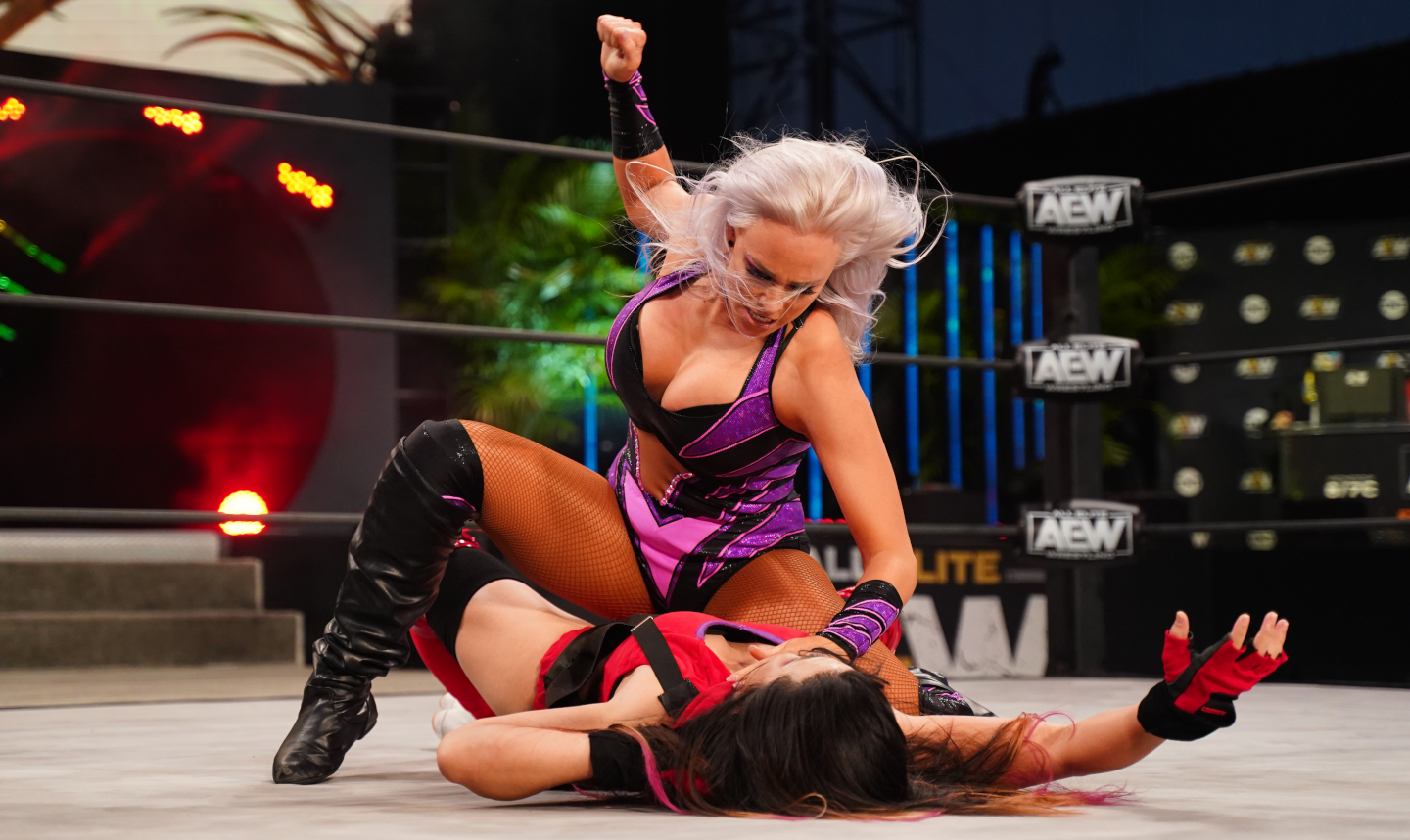 As I found writing this, perhaps this isn't a case in which 2020 should be rewritten completely but rather slight revisions should be made now to ensure this potential storyline doesn't only exist as a figment of the imagination. Therefore, this instead is a challenge for AEW to capitalise on Penelope Ford sooner rather than later. All the elements necessary to make this story happen are there, all you need to do is construct it for us.