CONTENT WARNING: This article contains imagery (including video) depicting injuries taking place in real-time, and may be disturbing for some viewers.
"So, you know that stuff is fake, right?"
We've all heard the battle cry of those who don't quite understand why we love wrestling. By that logic, nobody should ever get injured, should they? I'll be looking at this from three angles; Avoidable Mistakes, Freak Accidents & Willful Endangerment.
Avoidable Injuries
Sid Eudy's Leg Break – WCW Sin 2001
Kicking off (pun intended) with one that will make even the most stoic cringe. In the build-up to WCW Sin in 2001, 6'8" Sid was allegedly told by World Championship Wrestling (WCW) management to broaden his moveset by incorporating aerial offence, something the big man was vehemently against. Reluctantly, he agreed and later at the PPV, Sid attempted a diving Big Boot from the second rope to Scott Steiner. He landed with all of his billed 310lb on one foot, snapping both bones of his leg completely and collapsed to the mat.
Sid had to effectively retire and only worked a few select independent dates after an 18-month rehabilitation. A sizable lawsuit against WCW for the alleged advice given to him by management soon followed.
Owen Hart Breaks Steve Austin's Neck – WWF SummerSlam 1997
Deep into the Austin vs Hart Foundation feud, "Stone Cold" Steve Austin squared off against Owen Hart. Owen's Intercontinental Championship was on the line and if Austin were to lose, he would have "kiss Owen's ass!" High stakes indeed!
Towards the end of the match, Owen reversed a Scoop Slam and Austin was in the Tombstone Piledriver position. Normally, the person delivering the move would drop to their knees allowing enough room to prevent the head taking their full weight. However, Owen dropped to a sitting position with Stone Cold's head exposed by about three or four inches.
The impact broke Austin's neck and he lost feeling in his arms and fingers. Given the stipulation of the match, after a long delay Austin weakly rolled Owen up for the win. After a very short celebration, Stone Cold was helped to the back and taken straight to the hospital. Speaking on his Podcast, Austin said he raised concerns about the spot beforehand and didn't think it should be included.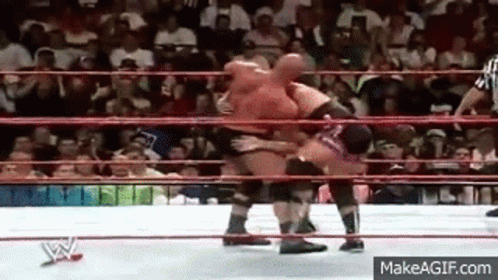 Brock Lesnar Piledrives Himself – WrestleMania XIX
Brock was only 25 years old but had recently become the youngest WWE Champion in history. At 6'3" and 286lb, he was no small man and was facing a wrestling machine Kurt Angle at WrestleMania XIX. Angle was in rough shape coming into the match and claimed on his podcast that even as of the go-home edition of Smackdown, Chris Benoit was on standby to replace him.
Both men knew that this was their chance to steal the show and were determined to put on the best match they possibly could. Laying out the match, Angle mentioned that he had seen Brock do the Shooting Star Press in Ohio Valley Wrestling. It would be a huge pop for him to bust out the move as the finish and no one would see it coming and Brock agreed. 
Brock had indeed used the acrobatic maneuver in developmental, but usually only three to five minutes into a match. At WrestleMania, this was at the 20-minute mark and keeping pace with Angle, Brock was more fatigued in setting up the move than he had ever been. Unsteady on the top rope, Brock took flight to finish off his opponent but didn't get enough rotation and landed awkwardly on his head and neck.
Suffering a concussion and soft tissue damage, Brock's incredible physique was all that prevented more serious damage.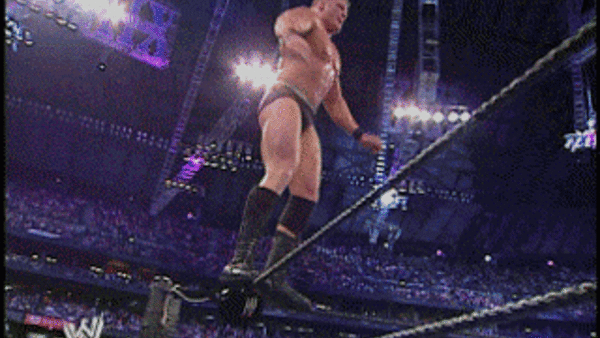 Freak Accidents
Droz Becomes a Paraplegic – WWF Smackdown 5th Oct 1999
Former NFL Nose Tackle, Darren Drozdoff was an impressive rookie with a bright future in wrestling ahead of him. Getting his big break on TV due to his ability to vomit on demand, he was given the nickname "Puke" and began a run in the undercard on TV. He was scheduled to face D'Lo Brown on a taped edition of WWF Smackdown in October 1999 – sadly the last match he would ever wrestle.
A few minutes into the match, D'Lo pulled Droz up for a powerbomb, however a combination of Droz not being able to assist with enough momentum and D'Lo's poor grip due to his opponent's loose shirt caused Droz to land directly on his head and neck.
Both men have since opened up about the accident and hold no ill will towards each other. It was indeed a freak accident and a permanent reminder of the danger that performers put themselves in for our entertainment.
Big E Neck Break – WWE Smackdown 11th March 2022
Former WWE Champion Big E was competing against Ridge Holland, an English wrestler recently called up to the main roster. During a sequence on the outside, Big E sprinted towards Ridge, who then attempted to suplex him overhead onto his back. It was a spot Big E had done many times before.
As Big E approached his opponent, he lost his footing on a wet patch surrounding the ring and wasn't able to generate enough momentum to somersault fully and land flat on his back safely. Big E landed awkwardly just short enough to break his C1 and C6 neck vertebrae.
Big E holds no ill will towards his opponent that night and counts himself extremely fortunate that his fractures did not displace meaning he still has a chance at a full recovery and return to the ring.
Dangerous
Nia Jax Breaks Becky Lynch's Nose – WWE RAW 19th November 2018
Six days before Becky Lynch was scheduled to face Ronda Rousey at Survivor Series, Lynch staged an invasion of Smackdown talent to the go-home episode of Monday Night RAW. In response to the enemy breaching their gates, the RAW Women's locker room raced to meet them in an in-ring skirmish.
During the melee, Nia Jax of RAW threw a punch at Becky connecting flush with her nose and breaking it instantly. It is common practice to pull punches to prevent this from happening but Nia claims on Renee Paquette's Oral Sessions that she was told to "make it look real" by the segment producers. After taking repeated shots to the back of her head, Nia states that she just wildly swung to clear the person from behind her out of frustration. 
Becky had to take time off to recover and missed out on her main event match with Ronda at Survivor Series. Looking back of course, Becky's pose standing in the crowd with blood covering her face, cemented Lynch as a badass in the eyes of the fans and began the rise of "The Man" in WWE.
New Jack Injures, Well, Everyone – His Entire Career
Jerome Young aka New Jack was an ECW wrestler, notorious for his willingness to take wild bumps and his stiff use of weapons. Transitioning from a successful career as a bounty hunter, New Jack had no fear and was very open about the mental scars this life had left on him.
In one particularly egregious example, infamously known as the "Mass Transit Incident", Axel Rotten was pulled from their scheduled tag match. Young wrestler Erich Kulas approached promotor Paul Heyman to sub in for Rotten. Claiming to be fully trained, Kulas lied to hide his age of just 17 years old – a year behind the ability to legally consent to anything that could happen in the ring.
As covered on Dark Side of the Ring, the 17-year-old let his opponents know that he had not bladed before and asked for help. Unfortunately, the person he asked was New Jack. Beating him with stiff weapon shots throughout the match, it was time for Kulas to "get colour". New Jack grabbed a surgical scalpel and sliced Kulas' forehead just below the hairline. However, New Jack cut too deep and severed 2 arteries leaving the minor bleeding profusely in the ring. 
When the boy's father called for them to "Ring the f~cking bell, he's 17!" New Jack did not show remorse or compassion, instead responding by grabbing a microphone and declaring, "I don't care if the MFer dies!" and using racist language. The boy never wrestled again and even up until his own death, New Jack never expressed an ounce of remorse.