WWE succeeded in outdoing CM Punks' return – by ruining many of the positive feelings people had about wrestling this weekend.
Rumours had already been whirling about the potential changes to this year's Summerslam SmackDown Women's Championship match, but nothing could have prepared fans for this.
With Sasha Banks unable to compete for undisclosed reasons, Bianca Belair's challenger was to be Carmella, who had already been defeated by Bianca Belair on two separate occasions for the title in the preceding month. Fans were, understandably, disappointed. Suddenly a smattering of "Becky! Becky!" could be heard throughout the Allegiant Stadium.
As the opening introductions were about to begin, those prayers were answered – The Man returned.
After a short scuffle, Carmella had been appropriately dispatched. After a short promo, the match was started: one-on-one, Bianca vs Becky.
26 seconds later, Becky Lynch had become the newest SmackDown Women's Champion. Twitter went into a meltdown.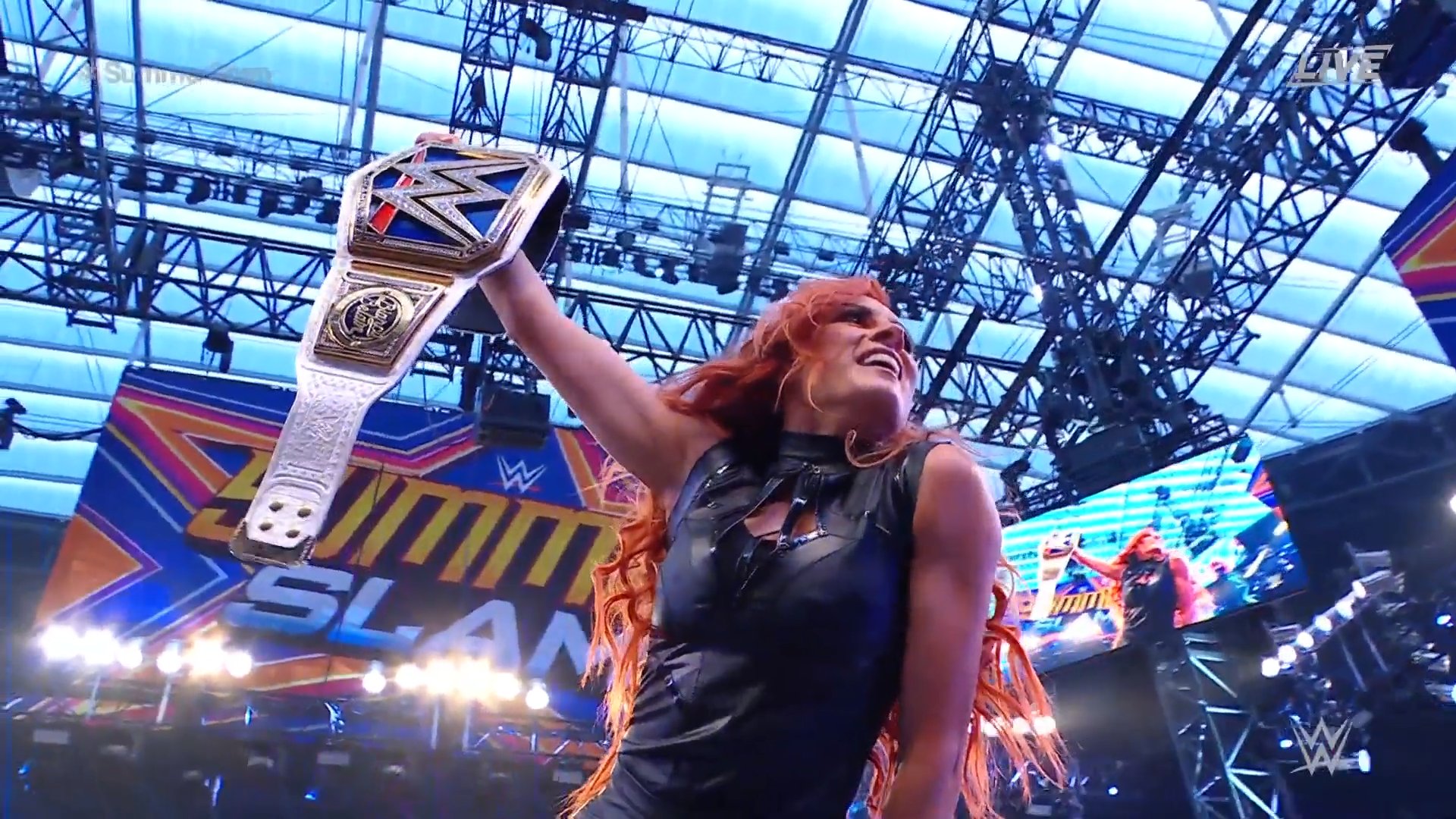 Under 24-hours earlier, CM Punk had made his own triumphant return to wrestling. Under different circumstances, and within a different company, but the comparison is necessary: because one is the best way to handle this, the other could have been the worst.
No promises were made by AEW in the run-up – just a lot of hints about what we expected to happen. AEW paid attention to what their audience pays attention to, didn't insult their intelligence, and allowed them to read into references and inside jokes to inform what was almost already a certainty of a debut. CM Punk was allowed to sit and address a crowd interested in what he had to say. The first words out of his mouth were to put over Britt Baker. He brought in the crowd, made them feel heard, and understood, even though the story he told was purely his own. He's put over the next generation and given the fans something to satisfy the fanbase. The segment was given the significance of opening the show in the star's hometown, and the time to breathe.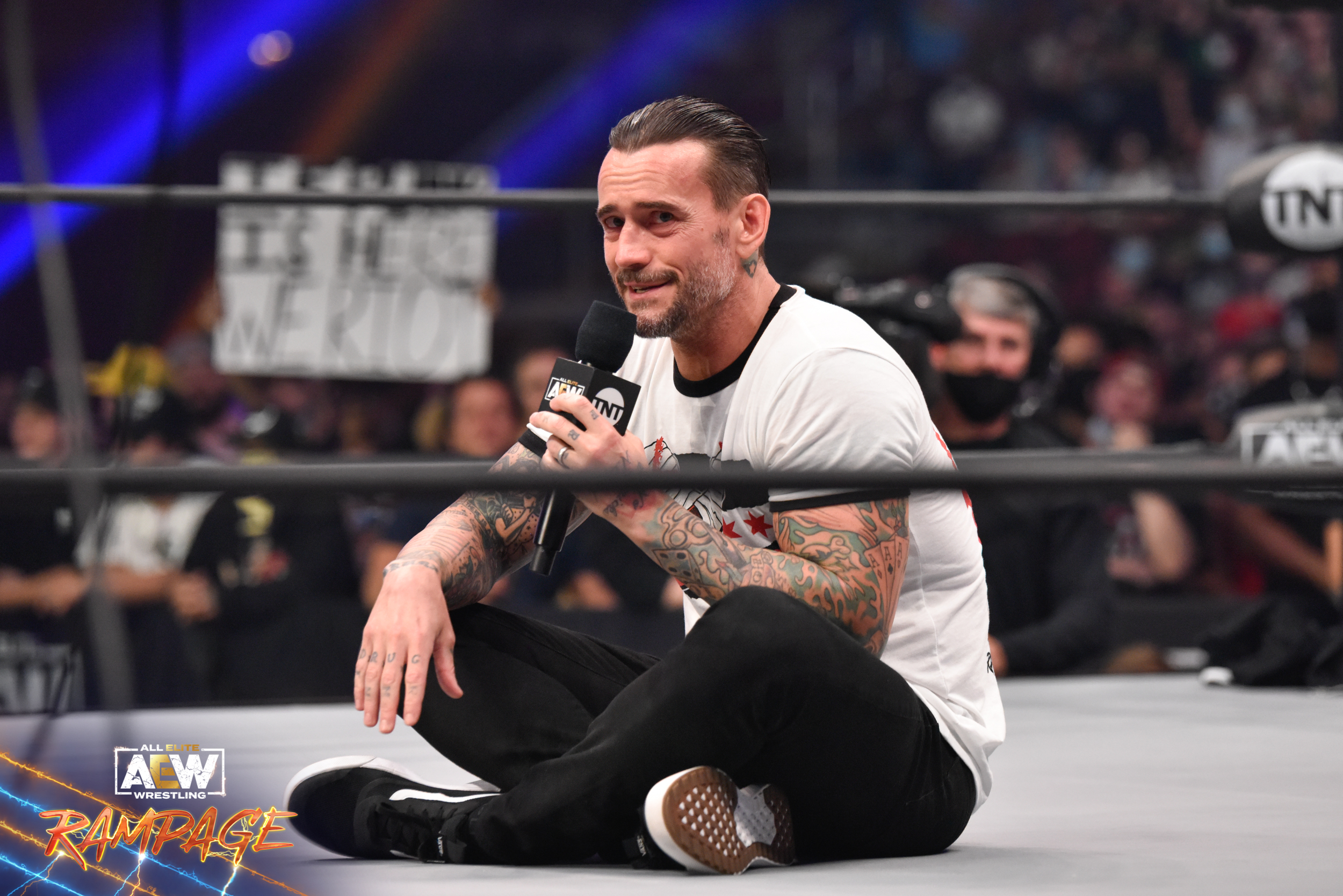 WWE reintroduced one of their hottest characters from the last decade, by offering the crowd a disappointing matchup, as a make-good for a match they knew wasn't possible at least a week earlier. Only to swerve into a former champion defeating a (television age) young up and comer in the middle of their first-ever title run. In 26 seconds. 
The reason this article exists, and so many tweets of anger and resentment exist is because of the waves this particular segment went through. Initial confusion as to why there was no Sasha, followed up by disappointment that we were going back to Carmella yet again. Elation, as the music hit, The Man was back, and she swaggered into the ring. Caution, at the realisation that this could simply be a Triple Threat, allowing Becky to return, but Bianca to get the win still. A feeling of fun, as Becky does what Becky does best, tossing heels around like it's her vocation. Extreme excitement at the prospect of this new, tantalising, mouth-watering match that, even after this confusing way they got to it, was sure to mark the return of Becky, and cement Bianca as on the same level as The Four Horsewomen. Instead, Bianca was beaten in two moves, and audience resentment builds towards Becky Lynch.
WWE promised the audience something: a rematch of one of their best matches of the year. They failed to deliver. They also failed to present the next generation of stars AS stars. Becky is on top. That's all that matters. Becky is the draw. It doesn't matter what happens to the 5 SmackDown Women's wrestlers we've got left.
If WWE's goal was to ruin the most joyful weekend of wrestling this year – they may have succeeded. The return of a hero from their recent history has been tarnished by terrible decision making – embarrassing someone presented as the literal BEST at everything. An athletic monster who's been superior to everyone else at anything physical. Someone who went nearly an entire hour in this year's Royal Rumble.
An appropriate caveat should always be "wait and see where the booking goes". But this is a microcosm of something that many have said about Punk's AEW debut, and the opposite goes for WWE. Tony Khan and co. see the simple things that will make their audience happy, and they do it. WWE has a lineage of 60 plus years and a back catalog of easily accessible examples of how to do these things perfectly. And yet they have instead blown out the flames of a rising star, and dumped a cold bucket of water on a returning supernova.
What's more to say? In a stunted division, you've just reduced the two at the top for the last several months to definitively steps below the new champion.