Being British, perhaps I innately appreciate technical wrestling since the style has often been most associated with British wrestling. To me, it is the most visually appealing style possible. Granted, flips are interesting and have a wow factor but I'd rather see the millions of ways one wrestler can damage your arm or your leg or render you unconscious.
This article serves two purposes as it is an expression of my appreciation for technical wrestling and why said appreciation has lead me to think Nicole Savoy would be a great acquisition for All Elite Wrestling.
The Masterpiece That Is Technical Wrestling
I'm going to make the argument that submission specialists have the greatest in-ring intelligence. High-flyers operate opportunistically with a need for their opponent to be in the correct position to ensure maximum damage to their opponent. Wrestling in this style poses a high risk of injury to a performer; one misstep and your opponent can take the upper hand to your dismay. Is there really any way to ensure the effectiveness of a suicide dive other than that it looks electrifying on camera?
On the other hand, a wrestler well versed in technical holds poses little to no damage to themselves and the upmost damage to their opponent. Isn't it more intelligent to preserve your own health and know that you're going to harm your opponent? Furthermore, the most proficient technical wrestler can work their way into a hold from any position, making them a deadly threat.
A technical wrestler can also strategise depending on their opponent. Perhaps their opponent has a lingering leg injury; you're going to see the technician do whatever they can to exacerbate this injury to increase their chances of winning. This was seen most recently as FTR took on the Best Friends, with FTR targeting a knee injury suffered by Chuck Taylor earlier in the gauntlet. With this in mind, a technical wrestler is going to give you a variety of bouts depending on their specific tactics for that opponent.
I also personally find a technical moveset to be the perfect possession for a heel to have. How sadistic is it for a heel to have their rival in a hold that inflicts serious pain and can very easily result in injury? Imagine the sympathy generated for a babyface who is imprisoned in a vicious submission hold and desperately endeavouring to reach the ropes for the break. Technical wrestling creates a unique obstacle for a babyface opponent to overcome. Any babyface who can defeat a dangerous, heel technician will instantly be put over as one of the most resilient and toughest wrestlers there are.
Savoy, An Understated Threat
Looking at AEW's women's division, there is a lack of unique threats that an opponent would have to completely alter their arsenal for. The exceptions to this observation would be Nyla Rose with her exceptional power and Riho with her speed advantage, afforded to her by her height and weight disadvantage. At a stretch, Kris Statlander could be included in this list, also for her power. The lack of varied threat reduces the versatility of a division and can result in each match beginning to like a lazy variation of another one. A unique threat that could be introduced into women's division is a technical wrestler.
Savoy appeared in the Deadly Draw tournament alongside partner Big Swole as Lil Swole. In this brief period of time, she demonstrated some of her technical prowess. Instantly, I became attached to her arsenal and once I had purchased Stardom World I was able to experience more of her technical proficiency.
The first match I watched of Savoy outside of AEW was a Wonder of Stardom Championship match against Io Shirai. The majority of the match was spent with Shirai on the mat, desperately trying to escape the various arm holds applied by Savoy. Early on in the match, Shirai chose to remain outside of the ring in agony for 18 counts of the 20 count. Even though she was able to get to her feet, she chose to remain on the floor clutching her arm for self-preservation. If this contest had taken place under American rules, Shirai would have been defeated.
This exemplifies the danger a technician poses to the opponent, one single hold could render you physically incapable of finishing the match. Even if it seemed as if Shirai was in control, Savoy could quickly find a way to return to her deadly armbar. That's one of the beauties of technical wrestling; the most adept technician can transition into a hold regardless of their position and reposition to another hold from there. There were moments of the match where I doubted Shirai's capability to persevere to victory.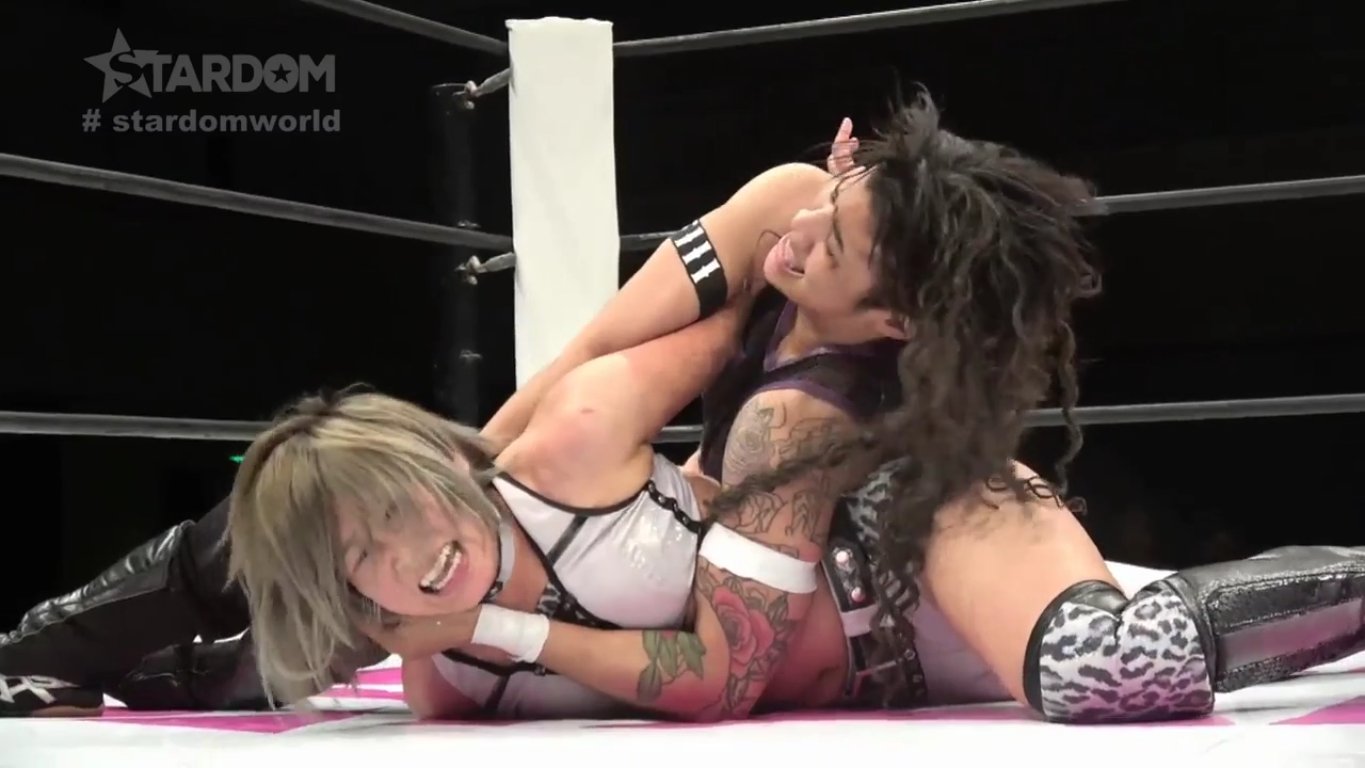 Savoy has the added threat of her strength and will not hesitate to suplex her opponents. This, combined with her immense knowledge of submission holds, concocts a dangerous combination that allows her to escape any submission offence used against her. Possessing the ability to apply her knowledge with her strength to further dwindle her opponents moveset makes her a significant threat to any women's division.
The only downside to signing Savoy currently is that they wouldn't be able to utilise her as a heel, the alignment at which a technical moveset works best. At the moment, AEW's women's division is drowning in heels with Nyla Rose, Britt Baker, Penelope Ford and Anna Jay, with Tay Conti possibly following suit. The divisions signed babyfaces are either lost to injury or unable to travel due to the pandemic. However, it would be easy to align her with Big Swole for the time being with a future heel turn lined up.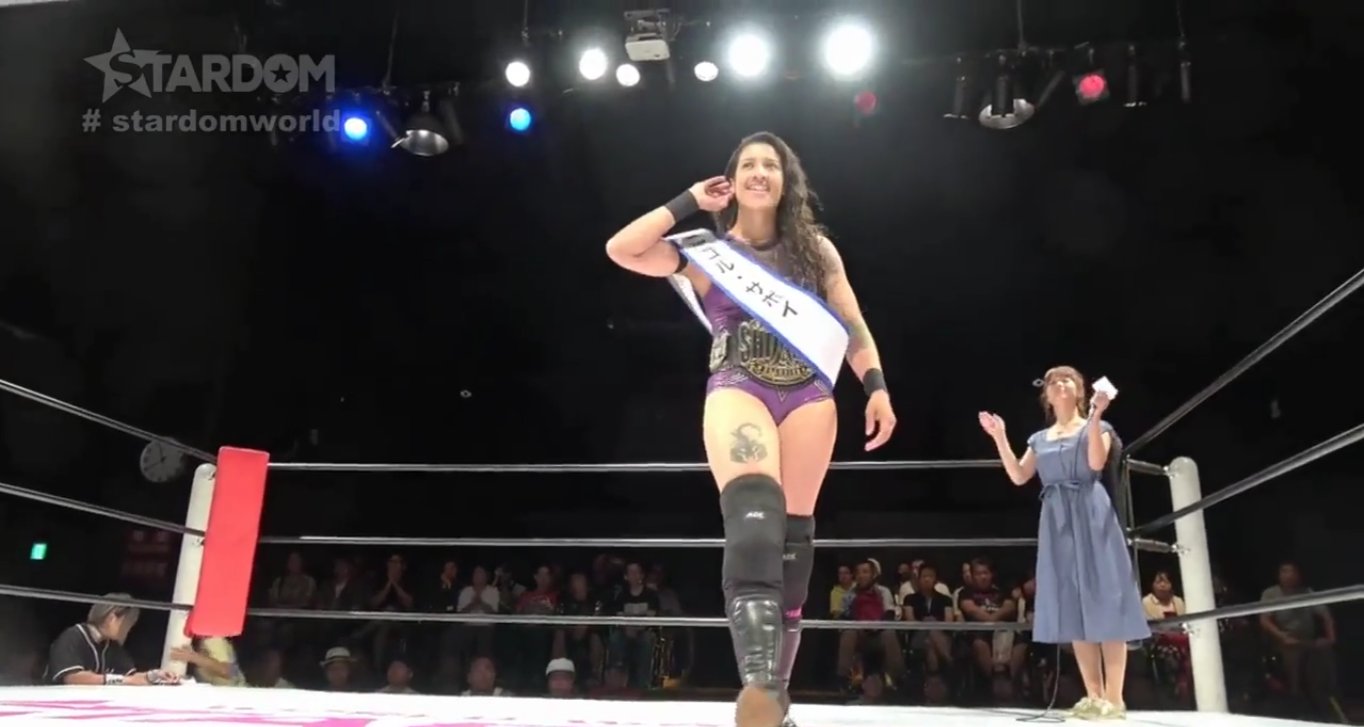 AEW's Aversion To Technical Wrestling
One of AEW's main derisions is their reliance on highspots. I can safely guarantee you can switch on any episode of Dynamite and you'll see either a suicide dive, tope suicida, plancha, any other variation of a dive to the outside and if they're feeling generous all variations in the same match. The company are falling into a tendency where flashy moves like dives or Canadian destroyers are a staple of every show because visually these moves are captivating, therefore, drawing in and securing viewers.
When I had begun watching Dynamite in October following a two-year break from wrestling, the excitement of these gravity-defying moves was high but their overuse has rendered me numb. I didn't see All Out 2019 and seeing the Escalera De La Muerta match between The Lucha Bros and The Young Bucks recently, I didn't enjoy it as much as I should have because all the spots were just variations of other spots I had seen repeatedly over the past 10 months. I knew various media outlets and fans hailed it as one of AEW's greatest matches of all time but I felt nothing.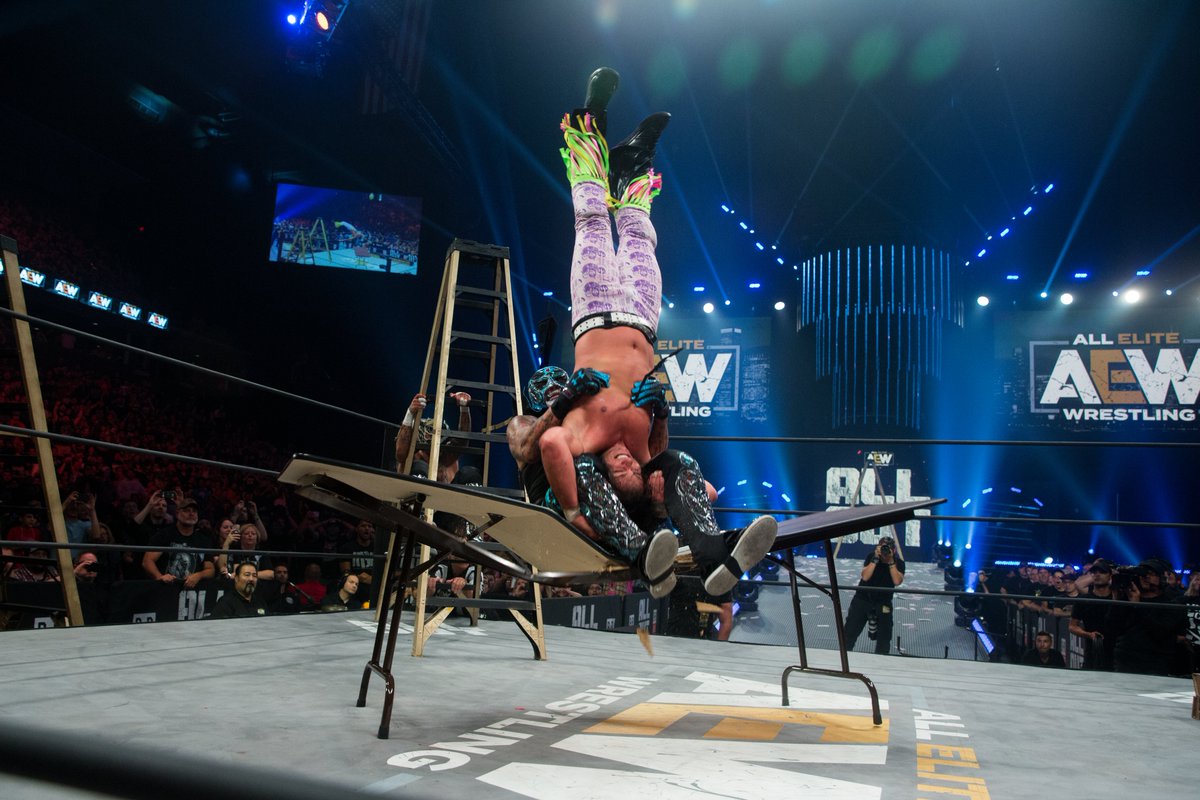 I can easily come up with the reason as to why technical wrestling is scarce; people consider it to be boring and slow without appreciating the tactical nuances of it. Many technical wrestling matches can involve the competitors being grounded to one spot in the ring as a hold is applied. If you're not of my mindset, this isn't visually appealing. One of AEW's main goals is to win their ratings war with NXT so if a certain style of wrestling threatens your viewership, you have no reason to showcase it.
In this case, signing Savoy, a technical wrestler, would make her a rarity within the company which, in turn, would provide a unique selling point for the women's division. Her matches would become a distinctive spectacle and help break up the repetitively the company is beginning to suffer from.
Conclusion
Marrying my appreciation of technical wrestling with my newfound appreciation for Nicole Savoy has hopefully demonstrated to you why she could be an important acquisition of AEW's heavily-lambasted women's division.
Although I have criticised other wrestling styles, such as Lucha Libre, I am criticising its overuse. I'm an appreciator of wrestling and enjoy the majority of styles, in moderation. My single wish would be to see more technical wrestling in AEW and Nicole Savoy would be the perfect person to add this variety to the company. FTR are a recent signing who are technically sound but due to the overwhelmed tag team division, they're yet to completely showcase their technical prowess.